Holsworthy Leisure Centre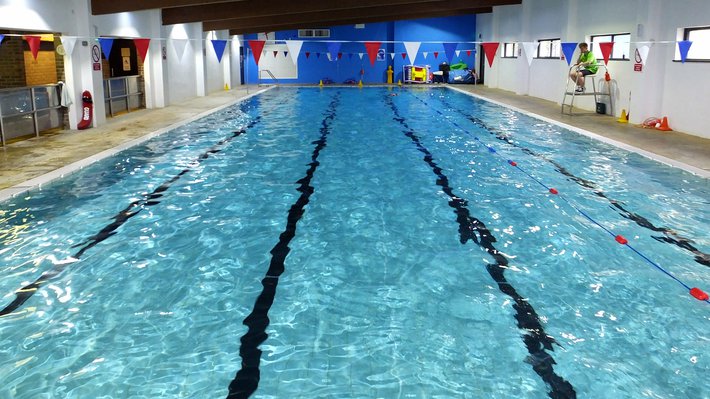 Latest News - Holsworthy Leisure Centre now open
Holsworthy Leisure Centre is now open for Gym, swim classes and sports hall bookings.
For any sports clubs or groups that want to book or rebook the sports hall – please can you email holsworthy@1610.org.uk
Safety Measures
From the 19th July almost all legal Covid restrictions will be lifted, we wanted to reassure our customers of the Covid safe practices we will continue to operate with. We continue to work hard to ensure we provide a safe environment for your health and fitness journey with us. We all have a role to play in keeping safe - please support us by kindly following these simple rules:
*All sessions including swim, classes and sports bookings vary from 60 to 45 minutes and must be pre-booked and paid for before you arrive at the centre. Bookings can be made online or via the 1610 Active2 app.
*No bookings or payments can be taken at the centre.
*We will continue to implement enhanced cleaning procedures and social distancing measures in all areas of our centres to create a safe environment for you to visit
*Sanitising stations will remain at key locations around the centre
*Customer travel and queue management systems will remain to aid safe social distancing. Use the allocated wait zones outside when arriving and leave promptly at the end of your session, unless you have booked a back to back session
*Amended swim and class capacities to enable safe social distancing
*Please continue to arrive swim ready
*Showers will remain closed
*Check your contact details are up to date on our system, to enable track and trace
For swim lessons
*Please continue to arrive 5 minutes before the lesson and use the allocated wait zones
*Please continue to arrive bather-ready in costume/shorts. Please help children with goggles and hats before they enter the building as teachers will not be able to assist.
*Parents will not be able to attend or view the lesson unless it is a Rising Four session where parents will be required to enter the pool with their child for the session
*Rising 4's classes - one parent per child will still be expected to assist the child in the water for the lesson
We will be making a few small changes to hopefully improve your experience. These will include
*Changing rooms will now be available to use at the end of the sessions apart from for swimming lessons. We will review this again shortly.
*You will have 10 minutes to leave the changing rooms following the end of your session to allow for cleaning.
*Access to the gym will be extended to a full hour. The staff will continue the enhanced cleaning after each session and would ask that Customers continue to also clean the equipment after use. If you have booked back to back sessions, you will also now be able to remain in the gym.
*Face masks will now be optional when circulating the building
From the 1st August the sauna will be back in use and the swimming timetable will change to include alternative sessions such as public swim and fun & floats
We want you to enjoy your session back at Holsworthy. Please do let us know if there is something not quite right! We are all new to this and we are in it together!
If you have any questions, please visit our Reopening Page. We want to make your return to us as easy as possible – this page outlines our reopening plans and a list of FAQ's.
On demand classes
Access an amazing range of workouts and classes on your device from your own home. Train whenever, wherever you like with a no-commitment monthly subscription of just £9.99, giving you access to a huge range of sessions. Click here for details and online sign up.
Please keep an eye on this page and our Facebook page for updates.
As a not for profit charitable trust, we would like to thank each and every one of you for your loyal support throughout these uncertain times and we look forward to welcoming you back again in soon. Keep safe.
This centre offers:
Swimming Pool

Fitness Studio

Sports Hall
Location and Contact Details
Opening Times
Monday:

Tuesday:

Wednesday:

Thursday:

Saturday:
Holsworthy Leisure Centre - News & Updates
Successful first week as Torridge Pool and gym reopens to the public on 12 April

Read More

1610 launches new digital platform to deliver group exercise classes and workouts

Read More

1610 inspires South West children to learn to swim in World Book Day themed sessions

Read More