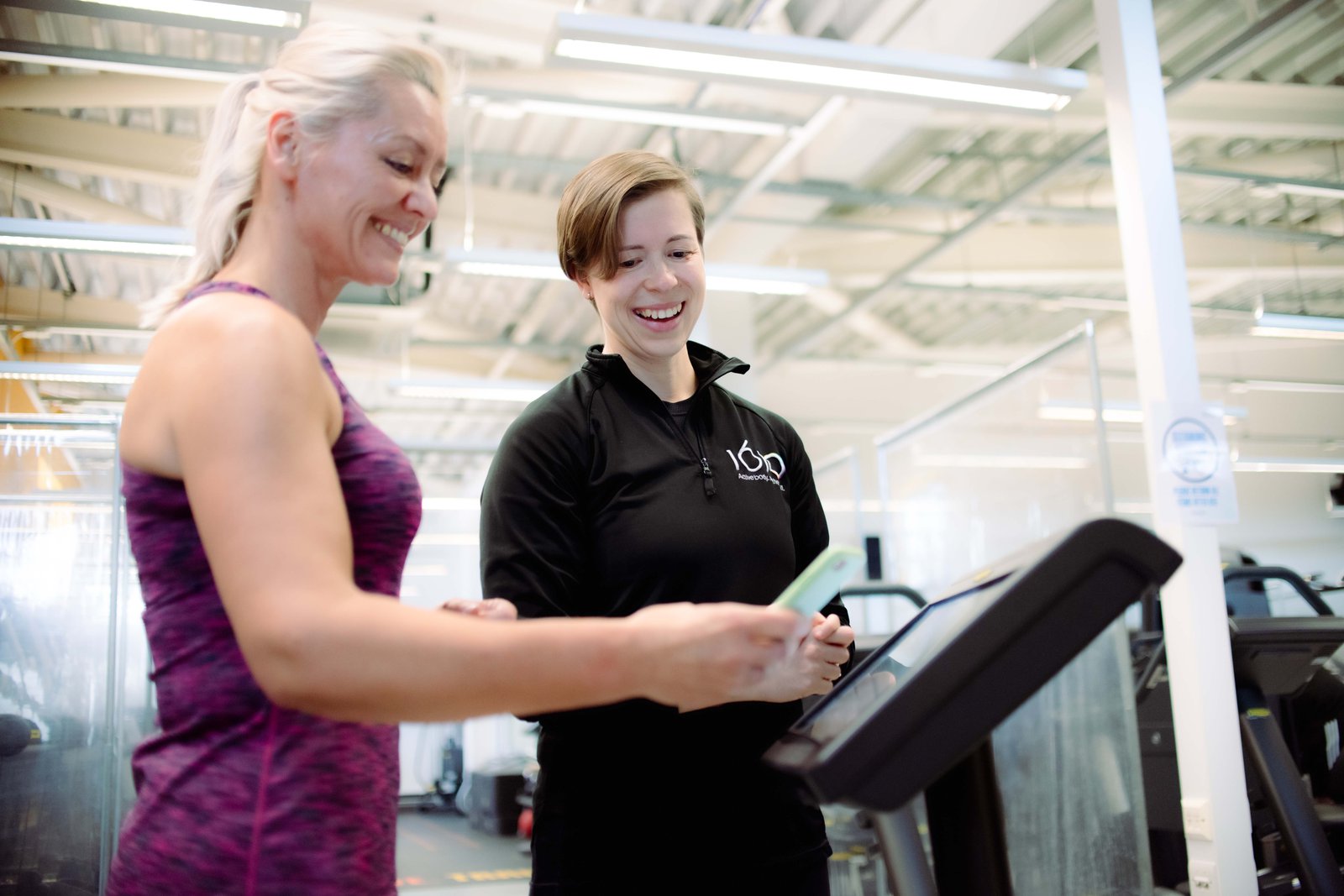 Get a feel for how personal training can support you in achieving your goals with a free 30 minute consultation.
Now it's time to get personal, with personal training at 1610!
Just imagine what you could achieve with an inspiring, fun and motivating personal trainer at your side. At times we all need that extra support and motivation to reach our true potential, whether it's to lose weight, fit into that wedding dress in three months time or to run your first half marathon. Whatever it is, our aim is to help you achieve your goal and to leave you feeling fitter, stronger and happier.
How can our trainers support you?
Understand your goals
Track your progress
Provide you with expert support and advice
Workaround your busy schedules
What's more, our trainers will take you beyond the boundaries of the gym. Training for a 10k? Why spend hours on the treadmill when you can experience the great outdoors. Simply tell us your goals and a trainer will be able to offer advice and get you up and running or swimming, cycling and so much more!
What's included with personal training?
Personal Consultation
Flexible payment solutions
Great package deals
Exclusive offers, tips and advice
Personal training is also available to Non-Members, but if you're interested in becoming a member check out our fantastic value memberships.
Personal trainers
We understand there's a lot of choices when it comes to finding the right personal trainer, so here's why you might like to choose one of our personal trainers:
Qualified to REPS (Register of Exercise Professionals) Level 3 or above
All our trainers live and breath health & fitness it's in their blood.
Undergone a strict selection process - Like you, we only want the best
Approachable, knowledgable and supportive
Personal training venues
We're pleased to announce that we now offer personal training at the following locations:
Caryford Fitness and Leisure
Chard Fitness and Wellbeing
Dorchester Sports Centre
Trinity Sports & Leisure
"I think my attitude towards exercise has changed immensely. Before I would say I had no time to exercise, now I make time. I now have the confidence to try new things. Rosie has helped boost my confidence and is really encouraging."
Sarah, one happy bride.