Robert Blake and Elmwood Leisure
Robert Blake & Elmwood Leisure is closed temporarily but getting ready to reopen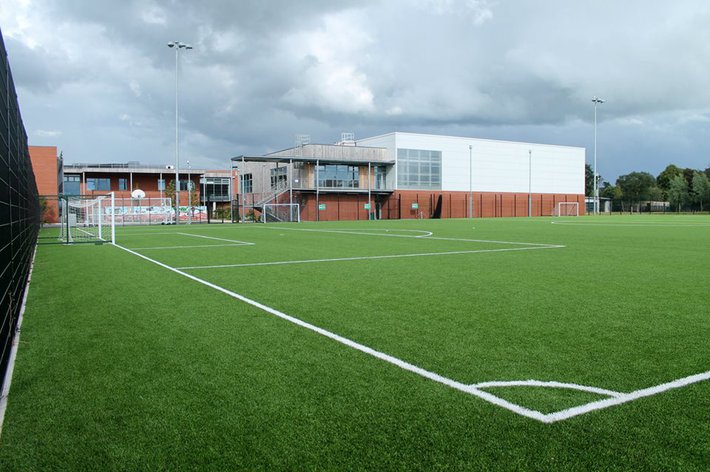 Latest News - Robert Blake outdoor pitches, gym and junior programme is getting ready to relaunch
Following the Government announcement and proposed roadmap, we are now getting ready to reopen the outdoor sports pitches from Monday 29th March. If you're interested in making a new booking on the pitch for a club or group – please drop us an email on trinity@1610.org.uk.
The gym and our Love Sport Junior programme which includes gymnastics and Trampolining will start from Monday 3rd May.
Your payment plan
All direct debits are currently frozen and will not be chargeable until we return to business.
Please do not cancel your direct debit at your bank
We hope you wish to remain with us. If you have cancelled your direct debit mandate with your bank directly, we will be unable to automatically reinstate your membership when we reopen and you may also incur additional sign up costs.
Annual contracts
If you have paid an annual fee for your membership, please do not worry as we will be extending your renewal date to make up for lost time.
Up-front payments
If you have paid for any up front activities such as pay and go classes or events, you will be credited. You will then be able to re-book when we return to business as usual.
On demand classes
Our studios will be closed but we can still support you with our On Demand Class app. Access an amazing range of workouts and classes on your device from your own home. Train whenever, wherever you like with a no-commitment monthly subscription of just £9.99, giving you access to a huge range of sessions. Click here for details and online sign up.
Please keep an eye on this page and our Facebook page for updates.
As a not for profit charitable trust, we would like to thank each and every one of you for your loyal support throughout these uncertain times and we look forward to welcoming you back again in soon. Keep safe.
This centre offers:
Fitness Studio

Free Parking

Dance Studio

Sports Hall

Function Room Hire
Location and Contact Details
Opening Times
Monday:

Tuesday:

Wednesday:

Thursday:

Saturday:
Robert Blake and Elmwood Leisure - News & Updates
1610 announces reopening plans at its two Bridgwater leisure centres after securing 4-year contract extension

Read More

1610 to reopen majority of centres on 2 December 2020

Read More

1610 to close from 5 November to 2 December 2020 following Government announcement of a second lockdown

Read More
View more news