1610 Secures 4-Year Contract Extension At Its 2 Bridgwater Centres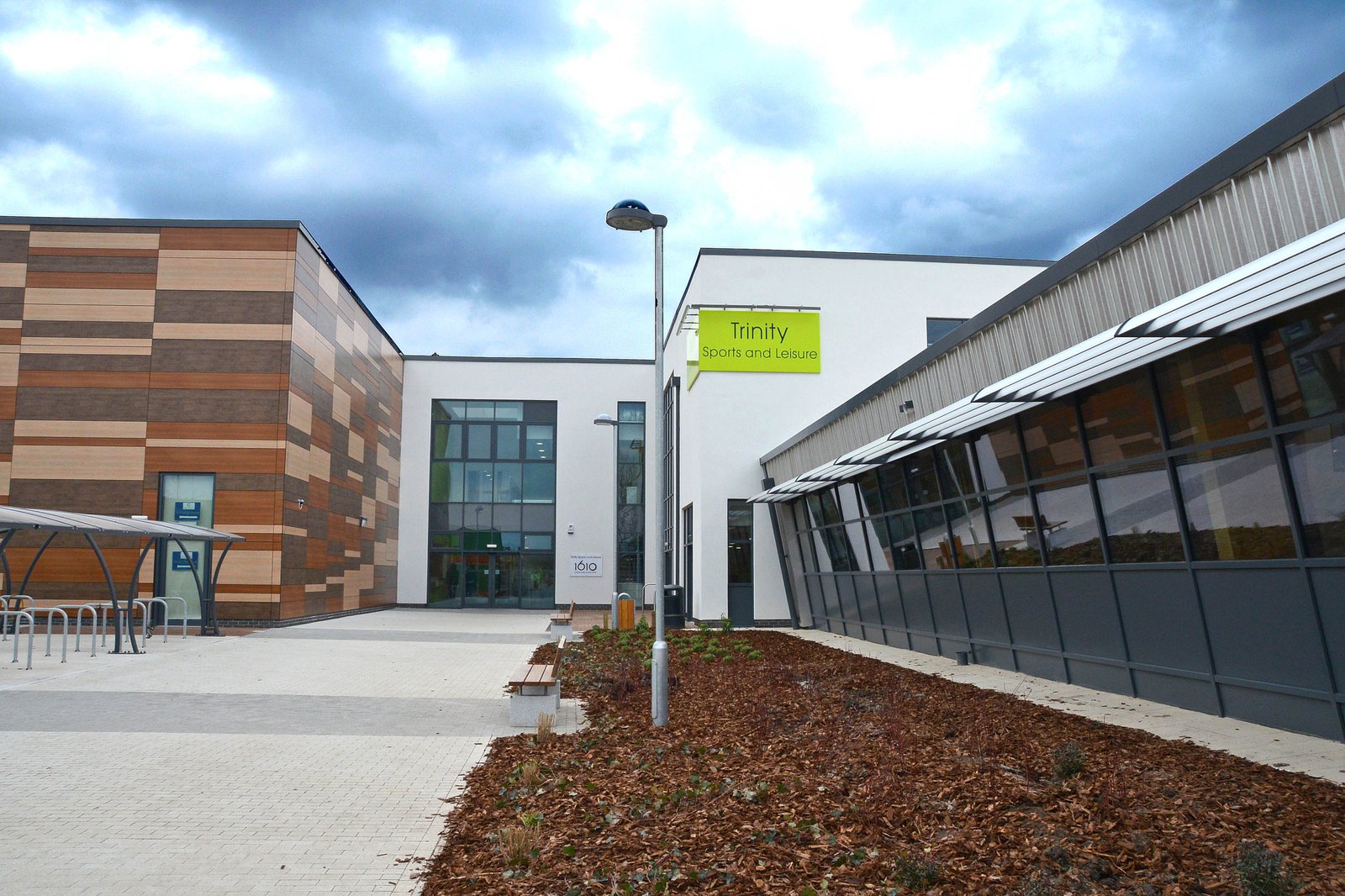 Trinity Sports and Leisure, on Chilton Street, and Robert Blake and Elmwood Leisure, on Hamp Avenue, are both planning to re-open to customers, in line with government guidelines.
The outdoor pitches at both sites will re-open from Monday (March 29). The Gym, Pool and Junior Swim lessons at Trinity Sports and Leisure will reopen on April 12. The Gym and Junior sports programme at Robert Blake and Elmwood will follow on 3rd May. Although indoor group exercise classes are not able to start until 17th May – 1610 will be launching an exciting new outdoor class timetable with up to 20 classes a week from 12th April.
Both leisure centres are operated by Leisure Trust 1610, which has just been granted a new 4-year contract extension to continue manging the centres on behalf of Somerset County Council and Sedgemoor District Council.
The contract extension will see 1610 continue to run both facilities until September 2025
Since the facilities opened back in 2011/12, 1610 has invested over half a million pounds on the facilities and the latest equipment. The two facilities have become key hubs for the local community. With over 350,000 people visiting a year, over 1000 children learning to swim each week and 18 schools using the facilities each week. It's also home to Bridgwater swimming club and the Bridgwater Bolt 10k.
The Chief Executive of 1610, Tim Nightingale said; "We are really pleased to have secured this 5-year contract extension. The last 12 months has been difficult for the leisure industry, but both Trinity and Robert Blake leisure play a vital role in helping to improve the health and wellbeing of people in the area. We can't wait to be able to reopen our doors."
"We are, like many leisure providers in the UK today, more than just a gym or local pool. Our facilities have become a place where people can change their lives and improve their health and wellbeing."
A spokesperson for Sedgemoor District Council said 'We have been very pleased with the way 1610 have managed the facility and increased participation in school swimming lessons and community use over the years, by introducing creative swimming sessions and time table to enable the widest possible access to the pool.
The staff at Trinity and Robert Blake are now busy getting both centres ready to reopen following the governments proposed roadmap for lockdown. 1610 has been working hard behind the scenes to ensure its Centres are safe, fresh and in line with current government guidelines with advice from UK Active and Public Health England. This includes sanitising stations, enhanced cleaning procedures, one way systems, comprehensive staff training, amended pool and gym capacities and timetable, and plastic shield installation between machines in the gym.
All customers will be required to pre-book online before they attend. https://www.1610.org.uk/centres/trinity/
https://www.1610.org.uk/centres/robert-blake/
Notes for Editors: 1610 is a non-profit making leisure trust which manages 10 leisure facilities across Somerset, Devon and Dorset. 1610 aims to help people live fuller, richer lives through having an active body and an active mind.
For more information about 1610 or if you require further information associated with this press release contact Rebecca Sawtell rsawtell@1610.org.uk or on 03300 581610.
March 2021
Key successes and facts
1610 has operated the two facilities for 10years
It has invested over £500,000 during this time – including two gym refurbishments, café refurb and new equipment
Members – 1000 (before the last lockdown closure) 1500 before covid
Swim lesson – 950 (before the last lockdown closure) 1150 before covid
18 local schools and 18 local sports clubs use centre
Home to Bridgwater Swimming Club
Exeter City and Cerebral Palsy South West football club use the facilities for fixtures and training
Home to Bridgwater Bolt 10k – which attracts around 850 runners