Trampolining & Gymnastics Courses restarting 28 September 2020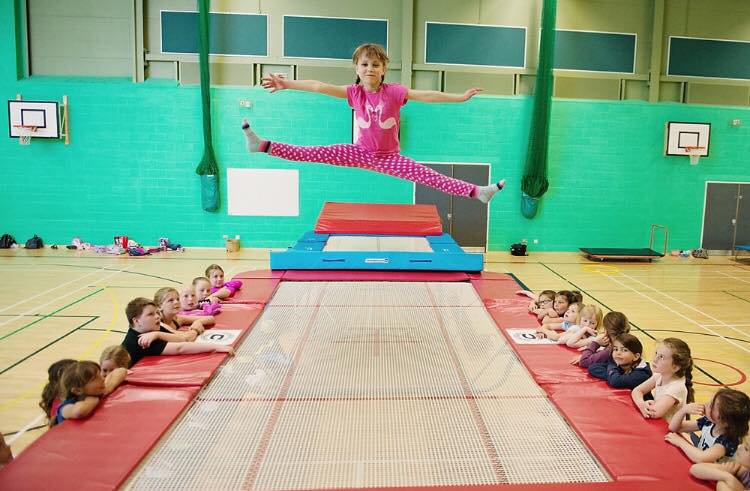 Our trampolining and gymnastics courses will restart on 28 September 2020 at Trinity Sports & Leisure and Robert Blake & Elmwood Leisure.
Our fun filled trampolining and gymnastics courses are suitable for kids aged 4-17 years and are great for building confidence, improving balance/coordination as well as keeping fit & having fun.
Whilst learning new skills, children work through a progressive award scheme. Sessions are led by fully qualified and experienced instructors with all abilities welcome from beginner to advanced.
The programme is just £19.60 per month payable by direct debit.
Days and times can be found using the links below but can vary depending on availability:
Please contact Kate Owens-Finch for info and booking at kowens@1610.org.uk or on 01278 429119.
Meet Kate in our video below where she explains what you can expect when you come to trampolining and gymnastics sessions at Robert Blake.