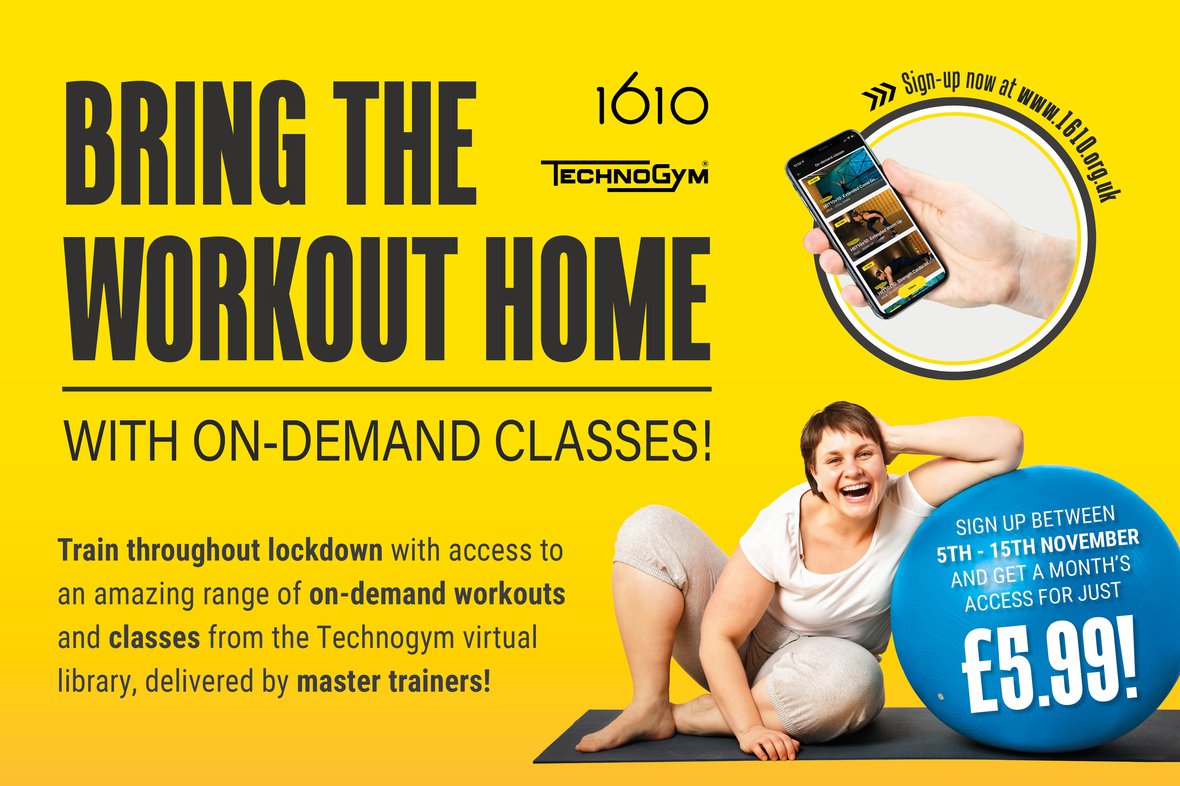 New! On Demand Classes!
Although our gym and studios are closing temporarily from 5 November 2020, you can still access an amazing range of workouts and classes on your device from your own home.
Using the Technogym mywellness app , you can train whenever and wherever you like with a no-commitment monthly subscription, giving you access to a huge range of sessions - from pilates to yoga, cardio to dance workouts and much more.
The library of classes are accessed on the Technogym mywellness app and delivered to you by master trainers with the ability to choose your workout by intensity level, duration, music type and even equipment type.
There is something for all ages and abilities.
SIGN UP
To start, simply follow the steps below:
Click HERE to visit the Technogym mywellness website where you will need to create an account
Once your account is set up, you will be prompted to download the mywellness app
Open the mywellness app where you will find details of the On Demand Classes right at the top
If you already have the mywellness app
If you are a 1610 member of Trinity or Dorchester, or have been in the past, you may already have the mywellness app and can see the On Demand tile. If you cant see the tile, simply click the sign up button below and login in using your existing details.
If you are a member at another 1610 site (not Trinity or Dorchester) and already have the mywellness app, please email Holly at hbutterfield@1610.org.uk and provide her with your name and date of birth and we will get you all set up.
If you have any questions, please do not hesitate to contact us at hbutterfield@1610.org.uk
Trampolining & Gymnastics Courses
Our trampolining and gymnastics courses will restart at Trinity Sports & Leisure and Robert Blake & Elmwood Leisure when we reopen.
Our fun filled trampolining and gymnastics courses are suitable for kids aged 4-17 years and are great for building confidence, improving balance/coordination as well as keeping fit & having fun.
Whilst learning new skills, children work through a progressive award scheme. Sessions are led by fully qualified and experienced instructors with all abilities welcome from beginner to advanced.
The programme is just £19.60 per month payable by direct debit.
Days and times can be found using the links below but can vary depending on availability:
Please contact Kate Owens-Finch for info and booking at kowens@1610.org.uk or on 01278 429119.
Meet Kate in our video below where she explains what you can expect when you come to trampolining and gymnastics sessions at Robert Blake.