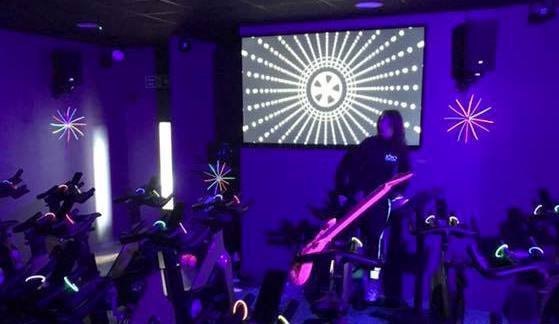 Vibe cycling is a great activity for people of all ages and abilities, as you can work at your own level, whilst being supervised and motivated by one of our highly qualified instructors.
A vibrant and fun way to cycle – VIBE is a fun workout on a static bike where you control your own level of resistance and we provide the good music and funky lights. A good fun way to burn calories in a 45 minute workout you'll burn anywhere between 500 - 600 calories, not only that you'll also increase your cardiovascular fitness and your stamina.
Our instructors will take you through a range of easy to follow routines that will really get the heart pumping, spurred on by the motivating music you will soon be achieving your health and fitness goals.
Available to both members and pay as you go users. Members and non-members under the age of 16 are not permitted to access this class.
Vibe cycling is certainly one of our most popular classes on the timetable, so make a booking online today or via the mobile app. If you have never logged in before please contact 03300 58 1610 and we will get you all set up.