Facility Hire & Block Booking Terms & Conditions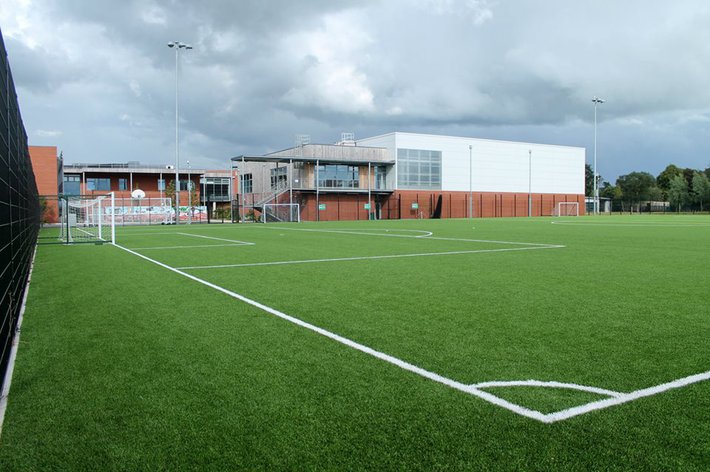 The following terms and conditions apply to both one off and continuous bookings (block bookings) of facilities at 1610 clubs and centres.
Payments
Payments can be made via BACS, or Card*. All bookings must be paid a minimum of 7 days prior to the start of the first booking of each month. Payments must be made for a minimum of one calendar month.
For example; payment would be due by Friday 28th April for a sports hall or pitch booking for the following dates:
Friday 5th May
Friday 12th May
Friday 19th May
Friday 26th May
If the payment is not received in time your booking will be cancelled and your slot made available to casual bookings or other clubs.
*If the agreed method of billing is by invoice then payment has to be made by BACS.
Discounts
In some of our centres, the following discount scheme will also apply (please check to see if your centre is included in this scheme).
Clubs can claim a 5% discount for each of the following criteria up to a maximum of 15%.
5% - NGB Affiliation
5% - Hold a recognised Club Mark Accredited
5% - off peak booking
Cancellations
Cancellations by 1610 Limited:
1610 Limited reserves the right to cancel any booking and to end a hire period at any stage.
The hiring fee already paid in respect of a cancelled booking will be refunded.
1610 Limited will not be responsible for expenditure undertaken or loss incurred as a result of the cancellation.
Cancellation by the hirer:
For cancellations within 28 days or less before the booking, 100% of the total hire fee is to be paid by the hirer.
For cancellations with more than 28 days notice no charge will be incurred by the hirer.
VAT
Block bookings may be VAT except but only if bookings meet certain criteria. These are listed below:
Bookings consists of 10 or more sessions.
The interval between sessions is at least 1 day apart and not more than 14 days.
The organisation is one of the following; club, school, association or an organisation representing affiliated clubs or constituent association.
The organisation have agreed to book and pay for a minimum of 10 weeks.
The person to whom the facilities are let has exclusive use of them during the sessions.
If bookings do not meet the above 1610 will have to add VAT to prices at the standard rate.
Additional Information
Clubs and organisation are required to provide the following to make a booking:
1610 Booking Form
A copy of the clubs constitution
A copy of the clubs public liability insurance details
A copy of the coach's liability insurance
A copy of the coach's qualification certificate and proof of clearance for all persons coaching through DBS.
A copy of the clubs certificate of affiliation to a governing body or league.**
A copy of the clubs certificate for club mark accreditation.**
** without these documents discounts cannot be applied.