Scores of dogs and their owners run in the woodland at Hestercombe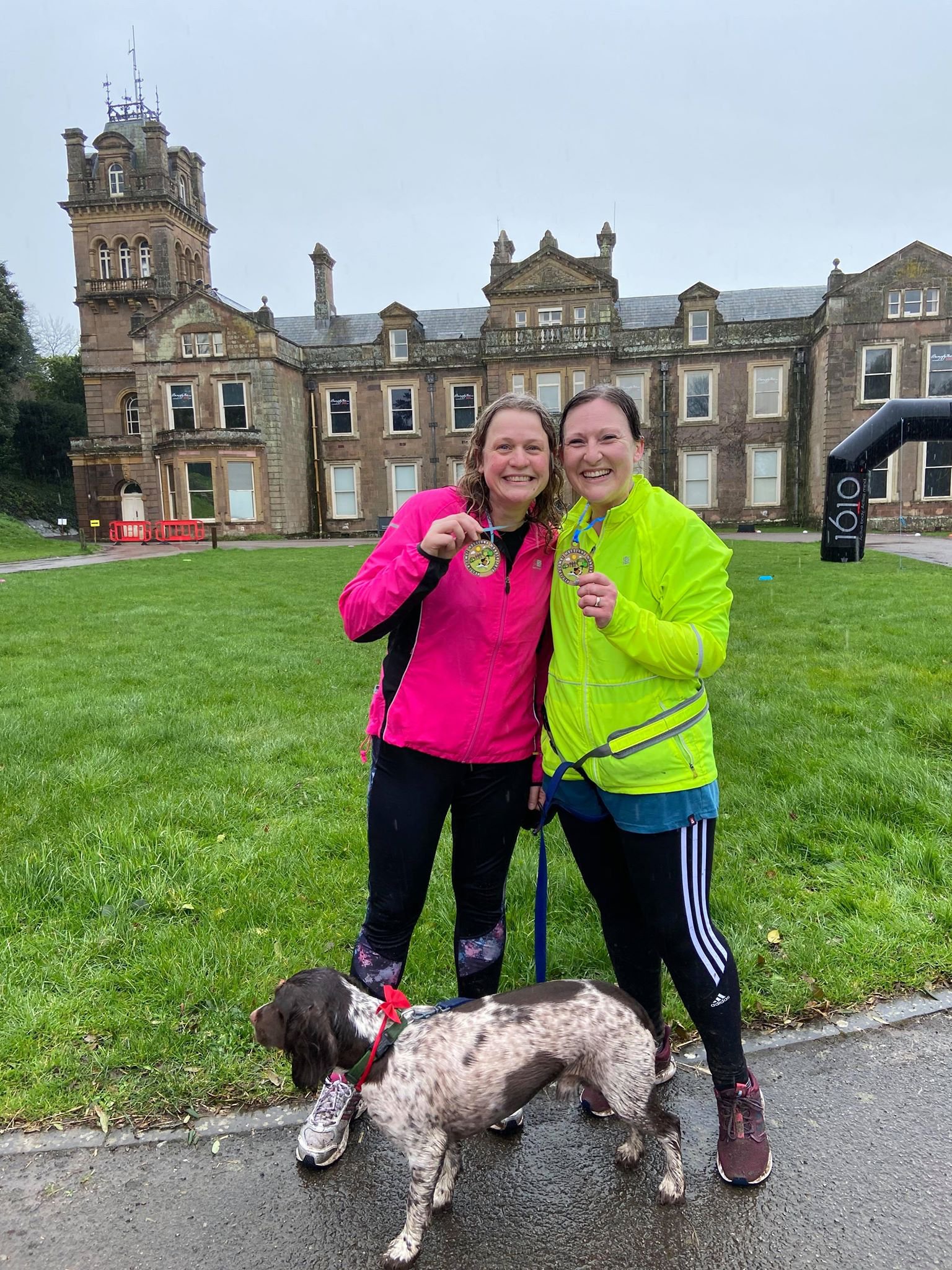 The 1610 Hestercombe Woodland Wander and Doggy Dash took place on Sunday, March 15 2020.
Around 100 dog owners and their dogs took part in the event. Participants could take part in the 5km run or 2k fun run around the woodlands.
1610 Marketing & Events Executive, Emma Warr, said: "Families, keen runners and dogs all enjoyed the event which, although a bit soggy, was still hugely enjoyable and a lot of fun. It was fantastic to see so many people enjoying exercise with family and friends of all ages in an inspiring location".
The event is organised by 1610 to encourage local communities to get active and to enjoy the great outdoors in one of the South West's most beautiful landscapes.
Beautiful handcrafted wooden medals were handed to all finishers with bow ties for the dogs. They also received a free goody bag donated by Monkton Elm Garden & Pet Centre.
For further information about this event please contact the 1610 Events Team on 01823 219001 or at marketing@1610.org.uk.
Notes for Editors: 1610 is a non-profit making leisure trust (formerly Somerset Leisure) which manages leisure centres based on school sites across Somerset, Devon and Dorset. 1610 aims to help people live fuller, richer lives through having an active body and an active mind.
For more information about 1610 or you require further information associated with this press release contact Emma Warr at EWarr@1610.org.uk or on 03300 581610 or on 07793 753 815.
March 2020