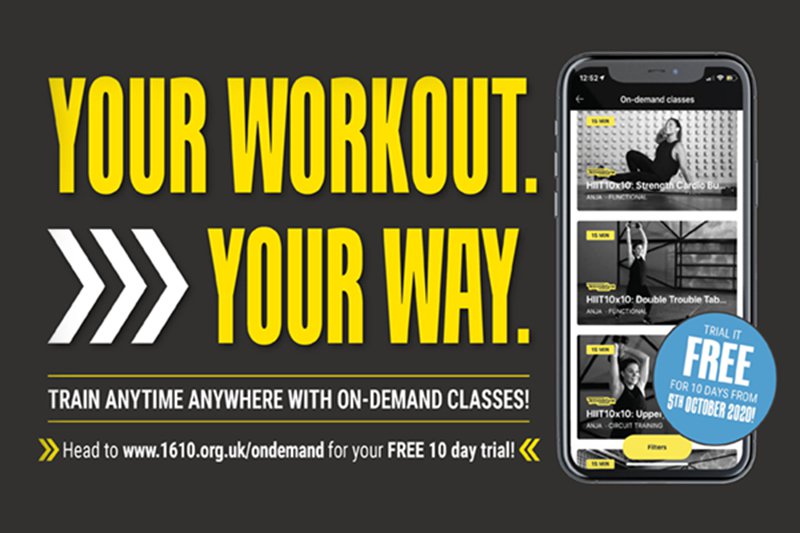 Not quite ready to head back to the gym?
Access an amazing range of on-demand workouts and classes on your device from the Technogym virtual library - delivered to you by master trainers!
Train whenever, wherever you like with a £9.99 no-commitment monthly subscription, giving you access to a huge range of sessions - from pilates to yoga, cardio to dance workouts and so much more...
Choose your class by intensity level, duration, music type, equipment type and more!
FREE 10 DAY TRIAL
Trial the whole range of classes for FREE for 10 days - available to download from 5 October 2020!
Sign up
Simply click the sign up button below to visit the Technogym mywellness website to create a new account.
You will then be prompted to download the mywellness app
Open the app where you will find details of the On Demand Classes right at the top
Click on On Demand Classes to access your free 10 day trial from 5 October.
If you are a member of Trinity or Dorchester, or have been in the past, you may already have the mywellness app and can see the On Demand tile. If you cant see the tile, simply click the sign up button below and login in using your existing details.
If you are a member at another 1610 site (not Trinity or Dorchester) and already have the mywellness app, please email us at hbutterfield@1610.org.uk with the your name and date of birth and we will get you all set up.
If you have any questions, please do not hesitate to contact us at info@1610.org.uk or at 03 300 58 1610.