1610 joins forces with Muhdo to launch new DNA profiling service for members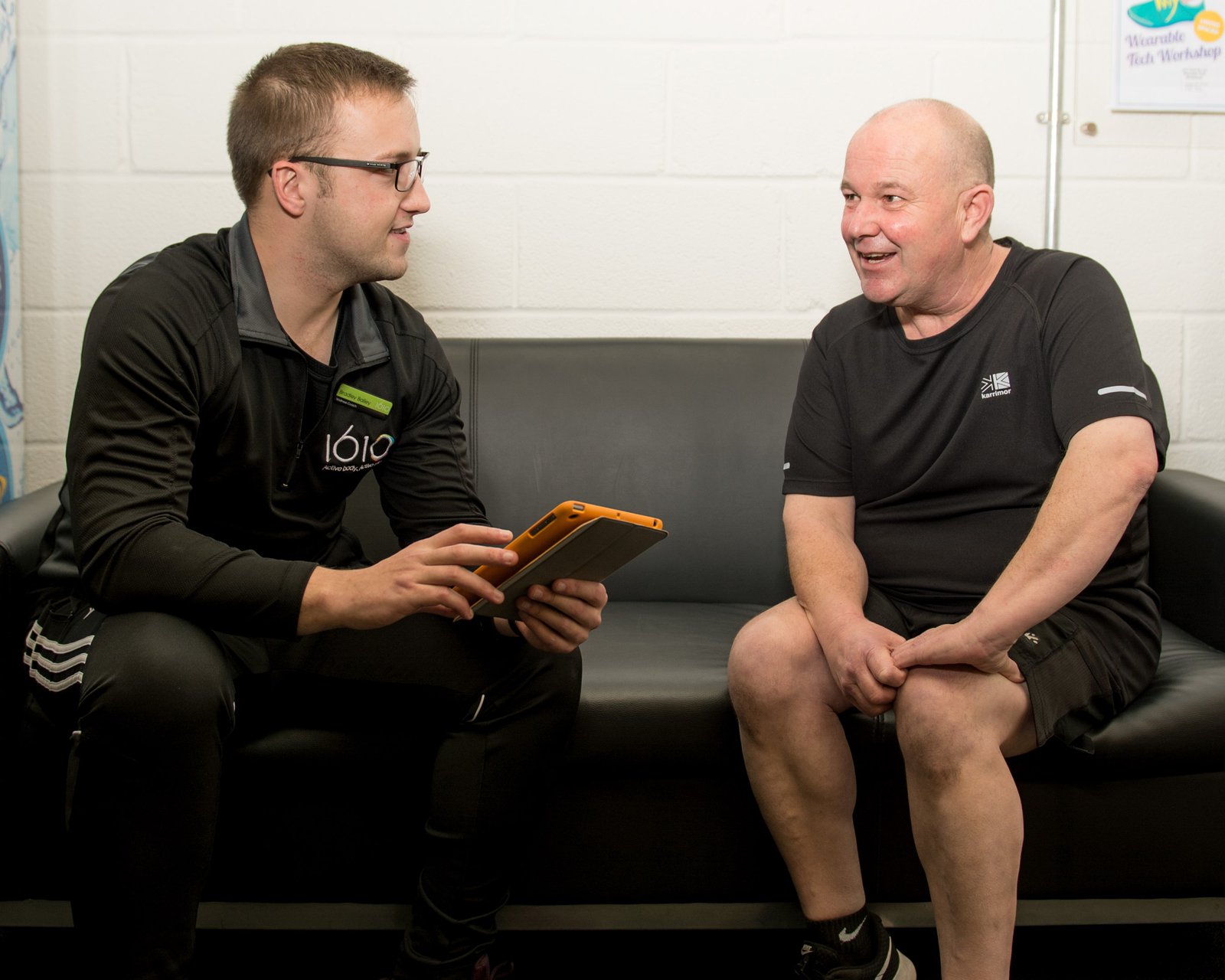 A unique and innovative service to improve health and wellbeing is being launched in the South West thanks to a new partnership between 1610 leisure trust and a leading global DNA profiling company, Muhdo.
1610 members at leisure centres across Somerset, Devon and Dorset are being offered DNA testing as part of a bespoke health and exercise programme tailored to their personal health needs.
A DNA profile, obtained through a saliva sample would allow 1610 health coaches to devise a personalised nutrition and exercise programme for members, including advice on vitamins and supplements, psychology and lifestyle changes. Information gleaned from DNA genetics acts as blueprint to assess what nutrition, physiological and psychological issues strongly influence our bodies. The DNA testing on offer does not supply information about potential illness or disease.
As soon as the DNA test is taken, 1610 coaches will guide participants with nutrition and exercise programmes. Later, when the test results come back there is a further in-depth consultation to analyse, explain and provide a specific individual action plan based on these results.
1610 Health Development Manager Amanda Godsell said that the new partnership with Muhdo will be hugely beneficial to 1610 members; "1610 has always adopted a holistic approach to health supported by the latest cutting edge developments in the health and leisure industry. We are very excited to be the only leisure provider in the South West working with Muhdo to offer this service. Our members will be able to make informed decisions about their own health and fitness goals as a result of the testing and gain greater understanding of how their bodies work."
Nathan Berkley, CEO of Muhdo, said: "DNA and epigenetics testing has the potential to help everyone from gold medal winning athletes to individuals just wanting to get healthier. Working with 1610 is important for us as it means another avenue to reach people who could benefit from monitoring their internal health. We're excited to be announcing these strategic partnerships and to be working with a trailblazing health trust."
The service will cost £99 for 1610 members and £120 for non-members.