Why it is all about the goal for Ilminster footballer Abbi thanks to 1610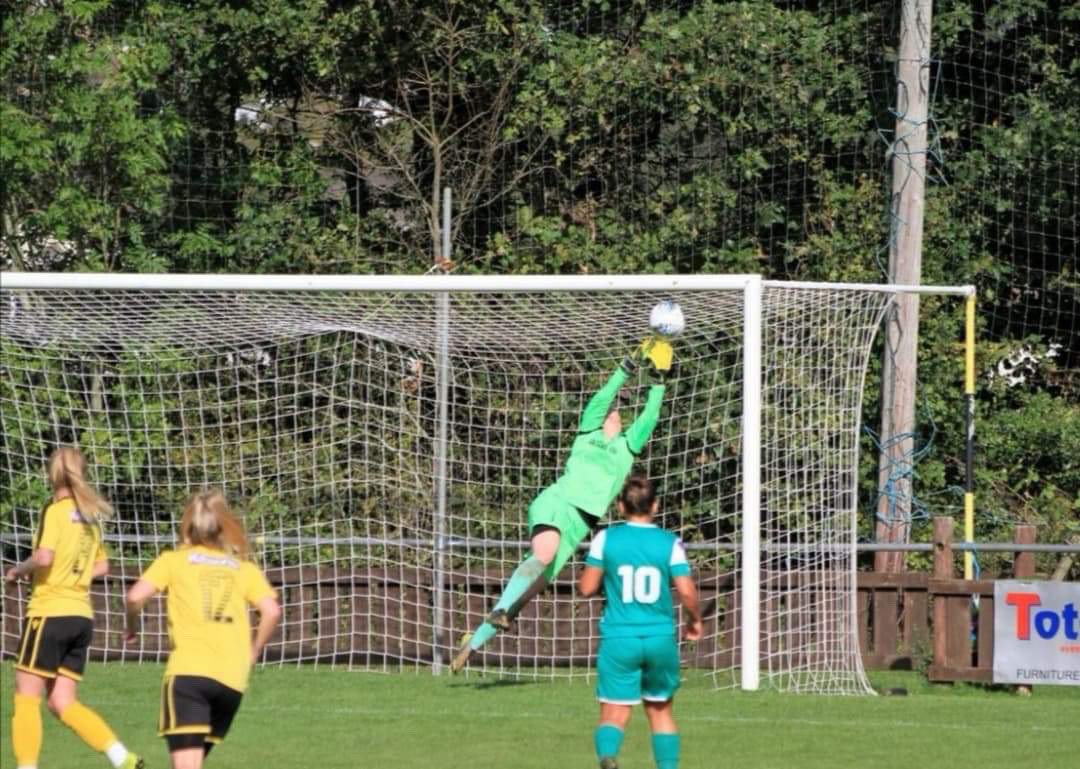 Ilminster Goalkeeper Abbi Bond has been enjoying the best season of her career thanks to a new "goal orientated" fitness programme at 1610 Chard.
Abbi who plays in goal for Buckland Women FC has received 4 Player of the Match awards this season since she began her fitness programme at 1610 Chard. She received three of the awards in three consecutive weeks and is able to make more saves due to her improved fitness.
Abbi has been working out at 1610 Chard under guidance from fitness trainer Brad Bailey and has also been attending Group Cycle and Body Conditioning classes.
She says that the results have been amazing; "I am so much fitter as I have lost weight and have so much more power to save shots that I used to struggle to reach. Shortly after I began my programme, I have received endless compliments on my performance and my appearance"
Brad Bailey says that he has seen a great improvement in Abbi's fitness and confidence;" I have worked with Abbi over the past year with a goal focused programme, she responds well to structure with personal fitness goals to achieve. This has really paid off in terms of performance and confidence and which has helped her to become a much better player for her team."
For more information on 1610 Chard Tel 01460 494020 or visit www.1610.org.uk.