1610 Chard hails first Holistic Health event a great success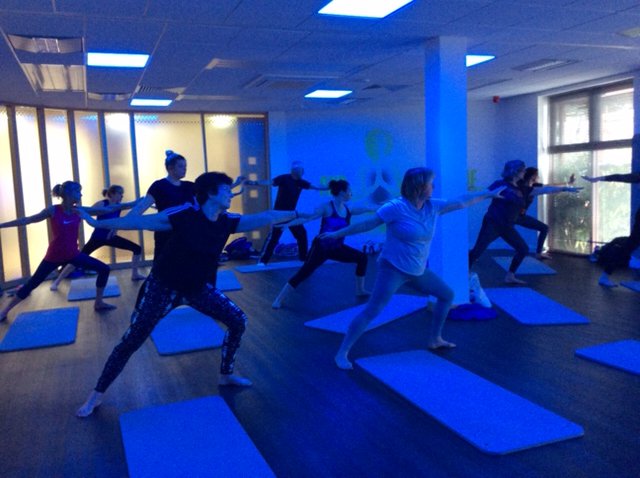 HRH Prince Charles may have celebrated his 70th birthday last month at a holistic health retreat in India but the holistic approach to fitness and wellbeing is not just reserved for royalty as members of 1610 Chard have been finding out.
1610 Chard has just held its first ever Holistic Fitness event which has proved to be a great success with all who took part. The event which was held in November included sessions in Tai Chi, Pilates, Yoga as well as a Mental Health talk.
The centre has an established Holistic Studio which caters for dance and a range of fitness classes as well as a treatment room for sports massage and beauty therapy. But it has not held an event until now which showcased the different activities on offer at the centre.
1610 Chard Manager Trish Bishop says that fitness and wellbeing is not just about losing weight in the gym but can incorporate a wide variety of activities and disciplines; "Fitness and Wellbeing can include mental and well as physical health so we also wanted to include a mental health aspect to the event. Yoga, Pilates, and Tai Chi have become increasingly popular as they offer low intensity, low impact exercise which helps both mind and body. The holistic event was a great success with our members who really benefited, and we aim to hold similar events at the centre in the near future. "
For more information about 1610 Chard please call 01460 494020.