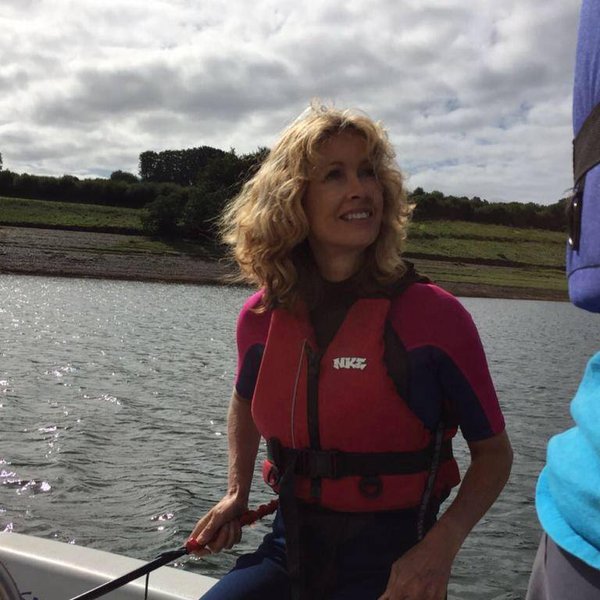 Senior Leadership Team - General Manager for Get Set Fit, Health Development Manager
Qualifications
Management Diploma, Education and Training Diploma, Lower Back Pain Exercise Management, Exercise Referral Instructor, Personal Trainer, Nutrition and Weight management, Pilates, Gym Instructor, Swimming Instructor, Nordic Walking, amongst other fitness industry qualifications.
3 words to describe Mandy
Positive, Supportive, Adventurous
Brief description of role
Mandy has over the years worked in all aspects of the fitness industry, including seven years in the swimming industry in Australia. She brings a broad range of experience to the Health and Wellbeing role. She is striving to improve all areas of health and wellbeing throughout 1610 helping us to provide life enhancing activities and opportunities for all age groups, lifestyles and abilities. Promoting good mental and physical health in all its different facets is something that Mandy is passionate about, and she feels really privileged to be able to develop this area as part of her role.
A few of Mandy's favourite things
Mandy loves being in the outdoors and particularly enjoys water sports. She has had a go at most activities, from coast steering to stand up paddleboarding, and if the 'surf's up' can often be found with her surfboard trying to ride the waves with the other surfing dudes (as she likes to imagine herself).
Tennis, Mountain biking, running, skiing, and anything really that is out and about in the countryside is a winner for her, and for downtime she tries to develop her artistic skills by painting.
Worst kept secret
Mandy doesn't drink tea or coffee, only hot water. This gives the impression of her being a health freak - until you learn that her other (non-alcoholic) drink preference is Hot chocolate and all its many variations - Hot chocolate with baileys being preferred favourite.