The RLSS Platinum Jubilee Medallion at Trinity
3 Sep 2022, 9 a.m. - noon

Trinity Sports and Leisure, Chilton Street, Bridgwater TA6 3JA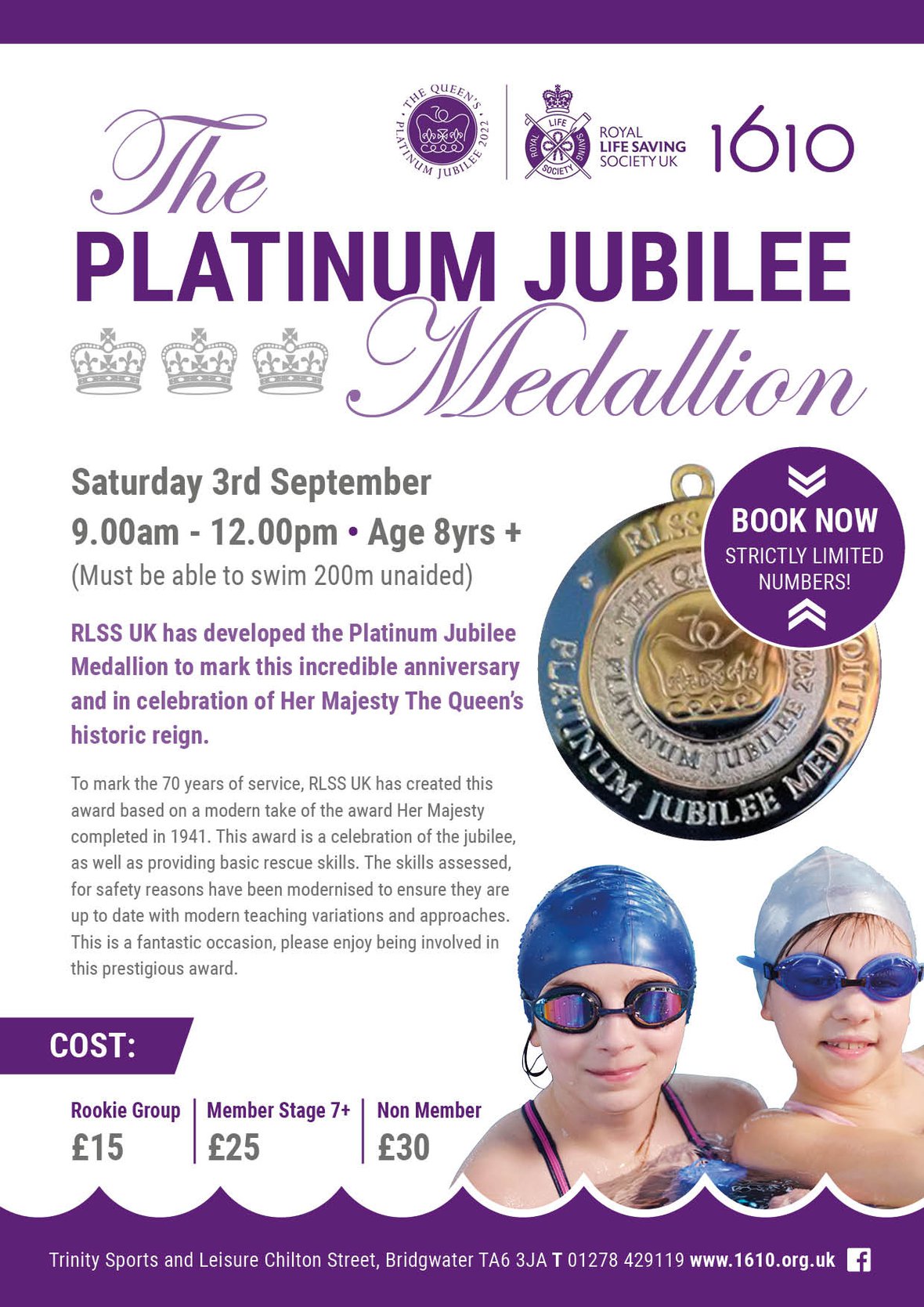 Saturday 3rd September 9.00am - 12.00pm
Ages 8yrs + (participants must be able to swim 200 metres unaided)
Price: Non member £30 / Swim lesson member £25 / Rookie group £15
Book your place now to take part in this historic course created by the RLSS to mark 70 years of Her Majesty's reign.
RLSS UK has created this award based on a modern take of the Lifesaving award Her Majesty completed in 1941. This award is a celebration of the jubilee, as well as providing basic rescue skills. The skills assessed, for safety reasons have been modernised to ensure they are up to date with modern teaching variations and approaches.
A specially designed limited edition Jubilee Medallion will be available to participants who complete the course.
Call 01278 429119 or email trinity@1610.org.uk to book!