Tanita Evening at 1610 Chard
11 Dec 2019, 5 p.m. - 7 p.m.

1610 Chard, Jarman Way, Chard, Somerset, TA20 1FB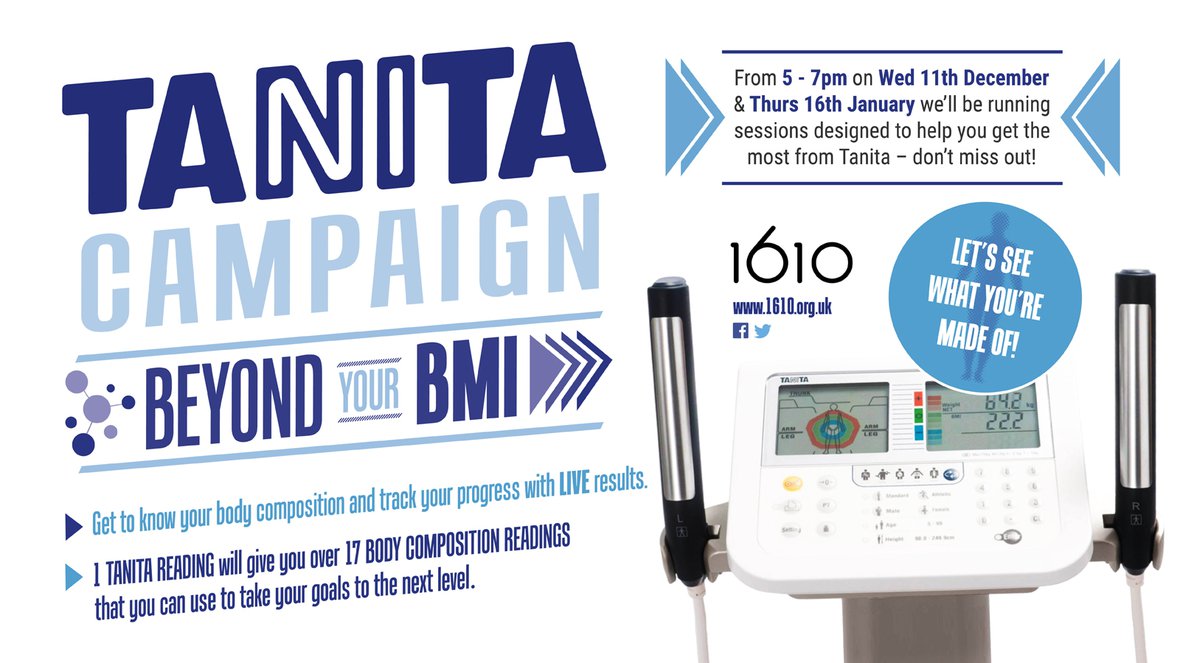 These 2 hour guided sessions are designed to help you get the most out of Tanita - dont miss out!
Tanita allows you to get to know your body composition and track your progress with LIVE results.
1 Tanita reading will give you over 17 body composition readings that you can use to take your goals to the next level.
Join us from 5-7pm on Wednesday 11 December and/or Thursday 16 January. You will also be able to book in for a 15 minute reading and consultation.
Book now by calling 01460 494020 or email chard@1610.org.uk. Members and non members welcome.