Half Term Swim Activities for Kids
26 Oct 2020, 10 a.m. - 30 Oct 2020, 12:30 p.m.

Dorchester Sports Centre. Coburg Way, Dorchester, DT1 2HR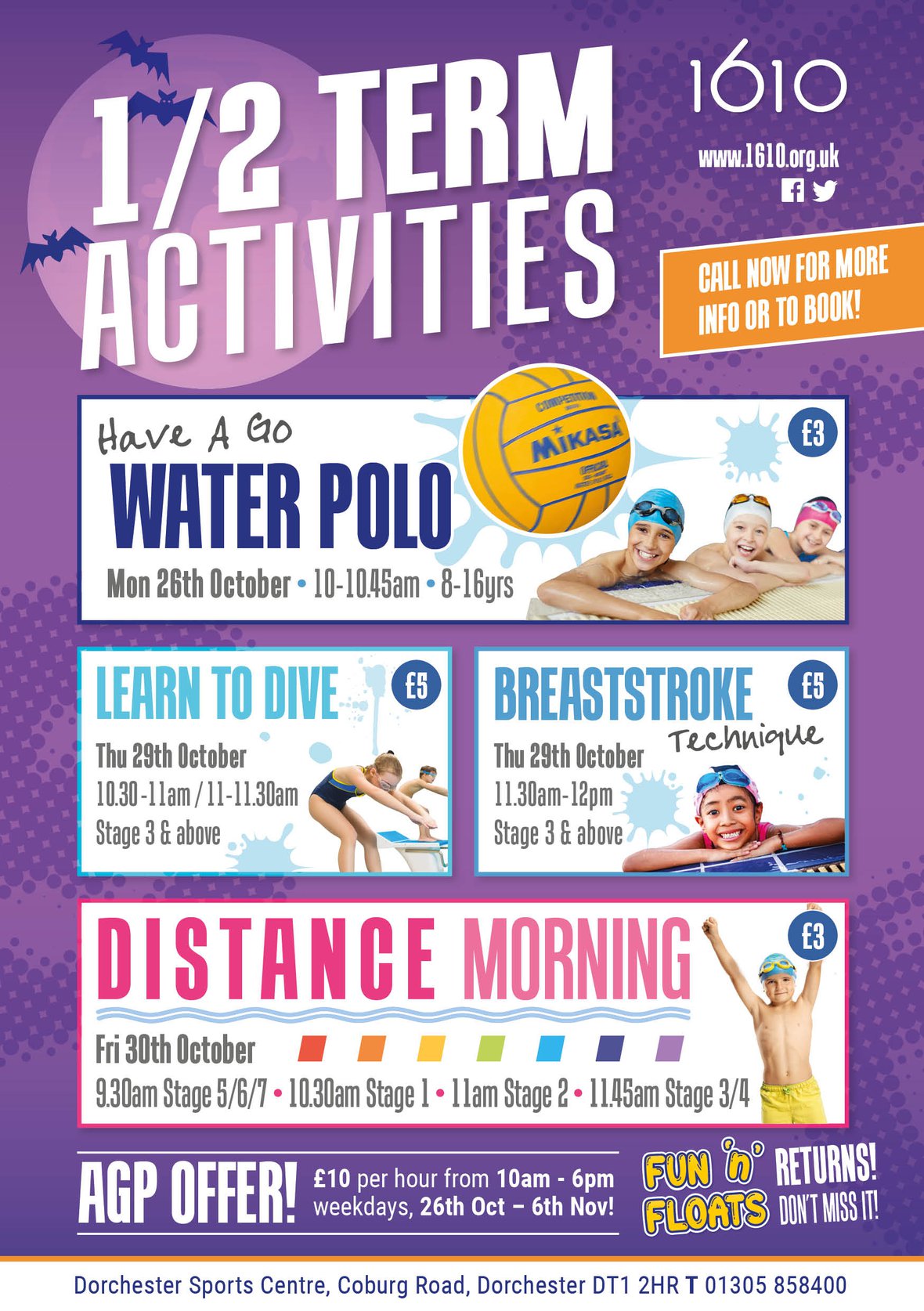 Check out our swim based activity programme for kids this October half term. We have something for all abilities for children in Stage 3 and above.
Have a go Waterpolo
Monday 28 October
10.00am - 10.45am
For ages 8 - 16 years
Learn to Dive
Thursday 30 October
10.00am - 10.30am and 11.00am to 11.30am
For children in Stage 3 or above
Breaststroke Technique
Thursday 30 October
11.30am to 12.00pm
Distance Morning
Friday 30 October
9.30am -Stages 5,6,7
10.30am - Stage 1
11.00am - Stage 2
11.30am - Stage 3, 4
How to Book?
Call 01305 858400 or pop in and see us to make payment. Card Payment is required at time of booking.