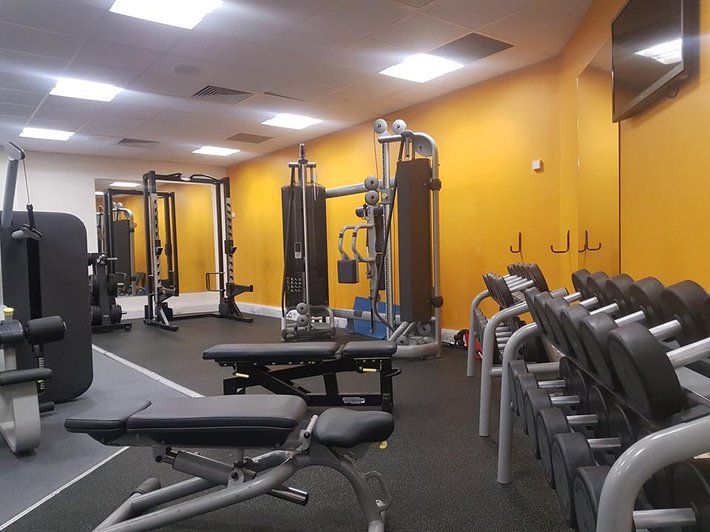 Update - 7 October 2020
It is with great regret that we advise that we will no longer be operating facilities at Preston Sports Centre following the 1610 lease at Preston Academy expiring on 30th October 2020.
Information for members
Your membership has been frozen since the facility closed due to COVID -19 restrictions and it will now be automatically cancelled. If you have an annual membership with us, we will contact you over the next few weeks to arrange a refund for the difference between our closure date and when your membership expires. If your payment run fell on the 25th of the month, we are aware that a payment was collected on 25th March 2020 which was after our closure date. We will refund you for this amount.
Continuing your membership with 1610
If you would like to continue your membership at one of our sister sites, we have availability at 1610 in Dorchester, Chard or Caryford in Castle Cary (opening soon). 1610 Dorchester offers a large fitness studio, a huge range of group exercise classes, a 6 lane swimming pool and learner pool. 1610 Chard is a brand new £500,000 fitness facility, boasting the UK's largest Prama Training Studio and a fully equipped Technogym Fitness Suite with a range of interactive cardio machines and plate loaded resistance equipment. Our site at Caryford has a fitness suite, a range of exercise classes and sports hall for bookings and badminton. As a gesture of goodwill, if you join any other 1610 Centre before 30 November 2020, you will get your first month free of charge and will not asked to pay the rejoining Kick Start fee.
Alternatively if you would like to continue your exercise classes and fitness at home please try our On Demand and Livestream virtual classes delivered at 1610. These are free to try from the 5th Oct to 19th and will cost only £9.99 per month after this date. It features a huge range of classes delivered by master trainers and also the option to take part in classes delivered at 1610 sites virtually in your own home. Click here for details.
If you have any questions about your current membership up to 31st March 2020 or if you would like to book a gym visit and consultation at another 1610 Centre please contact us at info@1610.org.uk or on 03 300 58 1610.
We would like to thank you for your support and hope to see you at one of our sister sites in the future.
Location and Contact Details