Unlock the secrets of your DNA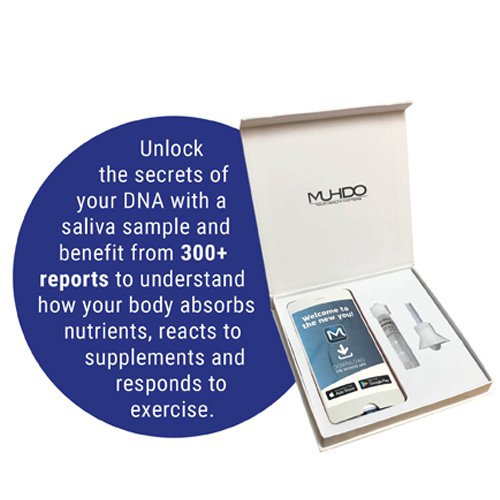 1610 have partnered up with Muhdo, a genetic profiling company, to exclusively offer our customers the most conclusive set of DNA health results available.
Unlock the secrets of your DNA with a saliva sample and benefit from 300+ reports. Understand how your body absorbs nutrients, reacts to supplements and responds to exercise. Reach your health and fitness goals, using your genetic profile.
Muhdo measure 1,000 bio-markers and provide 300+ DNA health reports, which is more than any other DNA test. Their app dynamically changes depending on your health goal and has 10 additional health aspects that include stress, sleep, anti-ageing, eye health, heart health, injury prevention, mental health and gut health.
By purchasing this through 1610, you also receive two consultation sessions with a DNA coach and personalised programme based on your results and goals.
This partnership enables us at 1610 to understand our customers at a genetic level, and means we can support you by giving you the correct nutrition, exercise and recovery advice aligned to your individual DNA.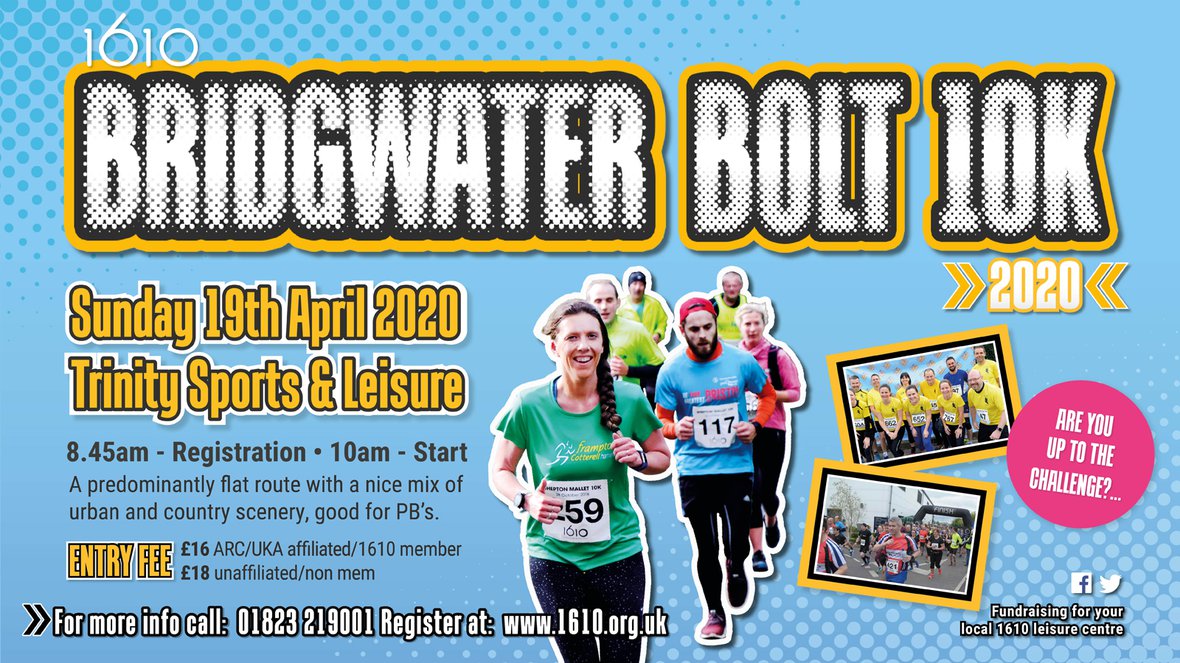 Bookings are now open for the Bridgwater Bolt 10k and all our Race Series events!!
The Bridgwater Bolt is a predominantly flat route through the villages of Chilton Trinity and Wembdon with a nice mix of urban and country scenery - just a couple of hills to contend with! Beautiful views of the Quantock Hills and Somerset Levels add to the attraction of this exciting race.
We expect entries to sell out as per the past few years so please book in advance to avoid disappointment.
Runners of all abilities are welcome at the event which starts at 10.00am at Trinity Sports & Leisure, where you will have use of the changing rooms, showers, toilets, swimming pool and cafe.
We know it can seem a long time for spectators to wait, especially the youngest members of the family, so we will have activities for all ages including our popular 1k fun run (£2.50 entry includes medal and free swim) family swim session and refreshments. Or why not sit back and relax with a hot drink and snack in our poolside cafe. We will be offering FREE swimming for ALL from 10.30am to 12.00pm.
HESTERCOMBE WOODLAND WANDER & DOGGY DASH 5K & 2K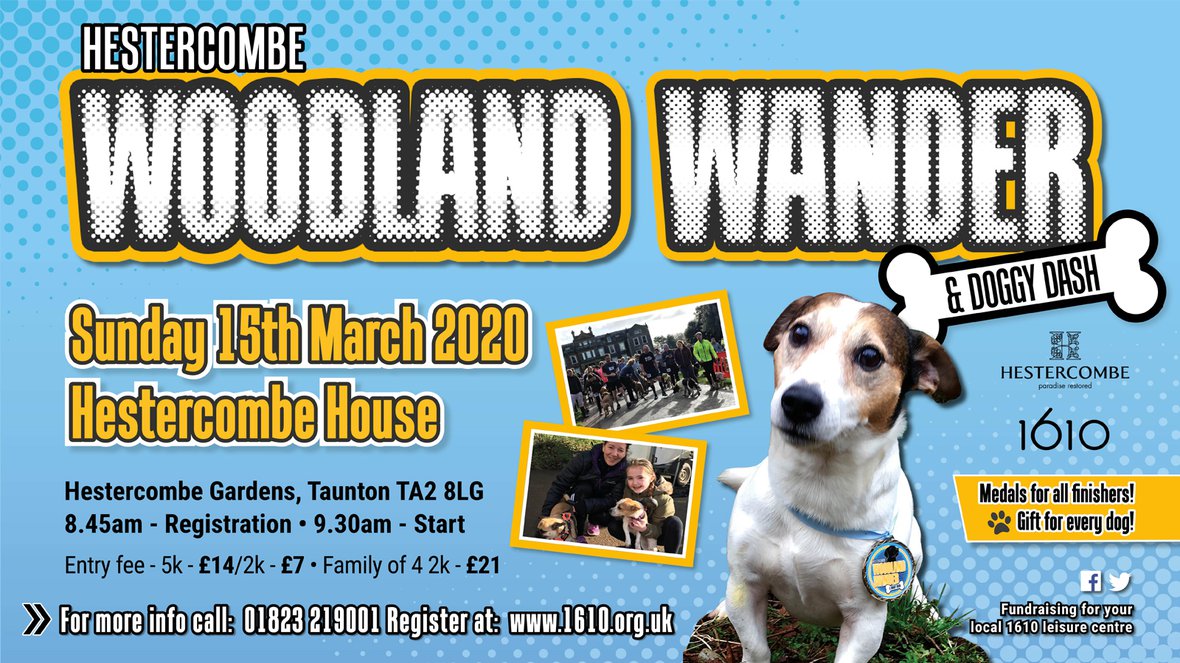 Runners of all ages and abilities and their four legged friends take to the start line at Hestercombe House in Taunton to kick start the beginning of our annual Race Series.
No times, no pressure, this event is great fun and good for beginners. Its also great for dog lovers as your four legged friends are invited to run alongside you on a lead.
There will be medals at the finish line plus a FREE GIFT, tasty treats and water for the doggies. The 5k is perfect for people thinking about entering a 10k run but looking for something smaller to build their confidence. For those that prefer a slower pace, try our 2k fun run or why not walk the route.
This is a great event for all the family and an opportunity to make the most of the peaceful woodland and lake views.
9.30am start for people running with dogs, 10.00am start for everyone else.