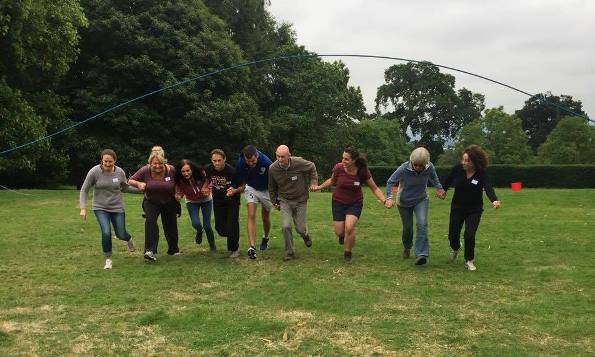 If you are looking for events and activities for any size of team, indoors or out, day or evening, full or half day or even for just an hour, 1610 should be your first choice.
Our corporate team building days bring teams of individuals together to teach them something in a fun and enjoyable way. There is no doubt that when we have fun and we enjoy it, we tend to remember every little detail for years!
1610's range of challenging team building activities are designed to be presented either indoors or out, as part of your conference or as the sole purpose of your get-together.
We can design and tailor a programme to suit your particular requirements. The activities will challenge and encourage individual and team participation regardless of an individual's experience or aspiration.
Employing challenging but fun methods and by using evaluation and feedback techniques, 1610 can enhance team and individual performances in the following areas:
Team development and camaraderie
Help to create leadership and a competitive drive to succeed
Improve individual and team confidence
Improve motivation and commitment
Encourage cooperation and the sharing of ideas
Improve staff morale
We completely understand that not everyone relishes the opportunity of taking part in a team building day, some completely hate the idea!
We try hard to ensure that every person is made to feel welcome and relaxed. We motivate and inspire people to get involved right from the moment you arrive.
Our corporate team building is achieved through fun rather than adversity, through creative challenges rather than the arduous and strenuous. 1610 will invigorate your people and keep them inspired; our aim is to develop a team that works better and more profitably for you... long term.